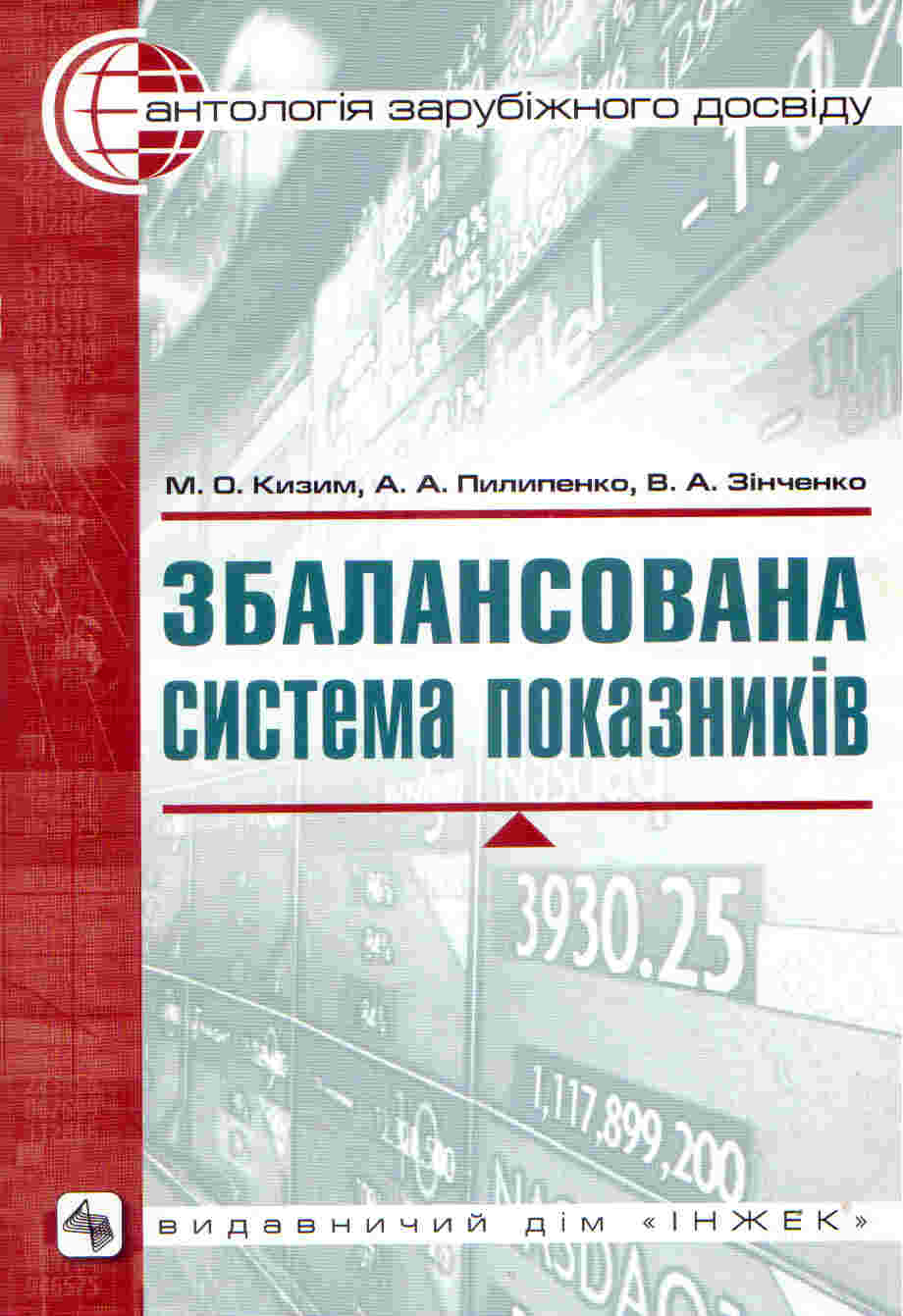 BALANCED SCORE CARD
(anthology of foreign experience)
Kizim М.О. Balanced Score Card: anthology of foreign experience. Monograph / М.О. Kizim, А.А. Pylypenko, V.А. Zinchenko. – Kharkiv: PH "INZHEK", 2007. – 192 p.
Devoted to research areas and features of designing a balanced scorecard. From the standpoint of a systematic approach grounded principles of the methodology and implementation of this concept and defined its possible application to create synergies and strategic unity of integrated enterprise associations. The main difference is the focus of this publication is to the preferences and display characteristics of the Balanced Scorecard concept, and focus it on the grounds sequence implementation, integration with its existing management system of the enterprise and its business processes, and providing the necessary tools for developers. Recommended for researchers, professionals, graduate students and practical workers and university students of economics.
CONTENT
Introduction
CHAPTER 1. Theoretical bases of development of the balanced system of indicators
1.1. Strategic system of measurement: new approach to indicators of efficiency assessment
1.2. Strategic indicators and alternative conceptions of their presentation
1.3. Reference model of realisation of the conception of the balanced system of indicators
CHAPTER 2. Strategic integrity of organisation and the balanced system of indicators
2.1. Creation of synergy of organisation with the help of the balanced system of indicators
2.2. Instruments and methods of organisation of introduction of the balanced system of indicators
2.3. Integration of the balanced system of indicators into the system of enterprise management
CHAPTER 3. Practical realisation of the conception of the balanced system of indicators
3.1. Foreign experience of development and introduction of the balanced system of indicators into the practice of economic activity
3.2. Peculiarities of introduction of the balanced system of indicators under the conditions of post Soviet area
3.3. Comparative analysis and characteristic of software for the balanced system of indicators

Conclusions
Literature
Supplements