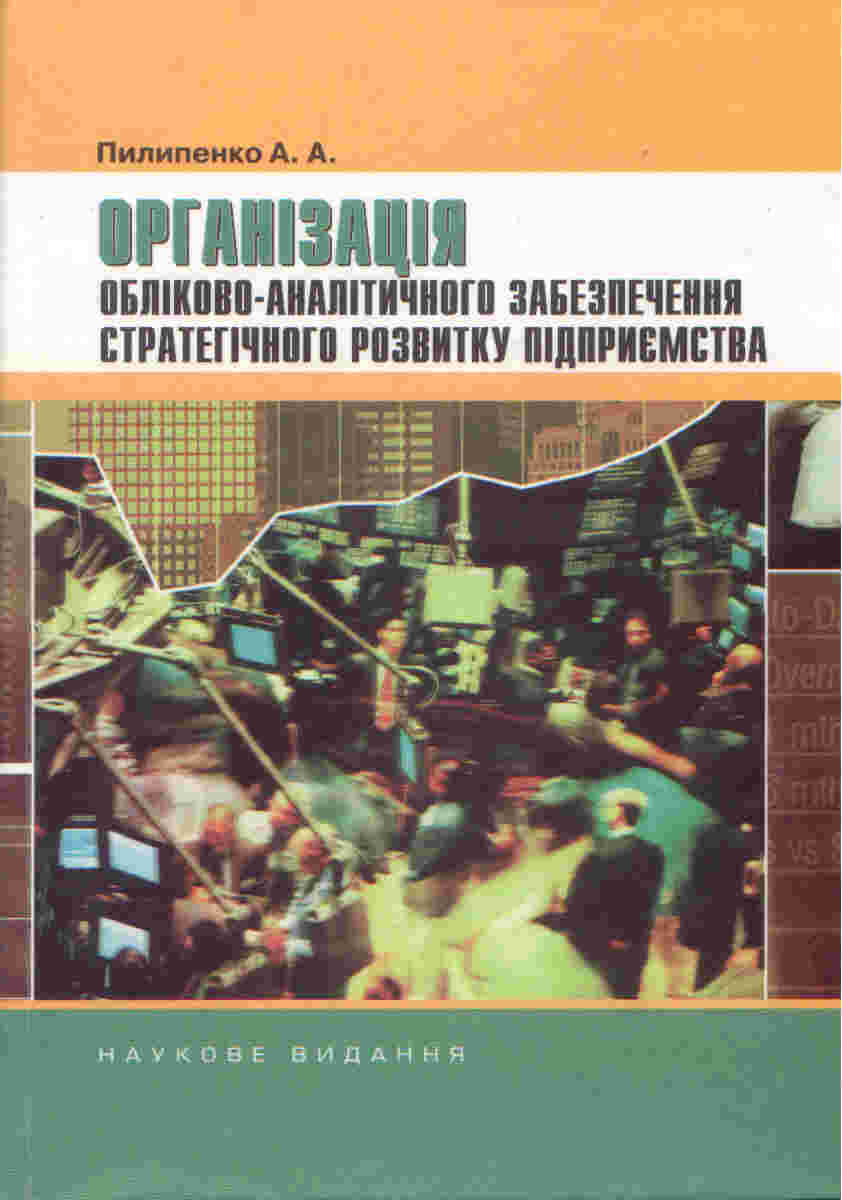 THE ACCOUNTING AND ANALYTICAL SUPPORT ORGANIZING FOR ENTERPRISE STRATEGIC DEVELOPMENT
Pylypenko A. А.А. The Accounting And Analytical Support Organizing For Enterprise Strategic Development: наукове видання / А. Pylypenko. – Х.: ВИД. ХНЕУ, 2007. – 276 с.
Devoted to research areas and features of formation of accounting and analytical support strategic development of the company. Since the system approach proved composition, structure, principles of operation and methodology for implementation of accounting and analytical systems targeted to support decision-making processes and knowledge management enterprises. Additional attention was paid to providing information logistics processes and features promoted strategic partnership enterprises. Recommended for researchers, professionals, graduate students and practical workers and university students of economics.
CONTENTS
Introduction
1. Theoretical basis of accounting and analytical support
1.1. The concept of strategic enterprise development in an economy of information society
1.2. Background of accounting and analytical support strategic decision-making
1.3. Knowledge Management system of accounting and analytical support strategic enterprise development


2. Legal regulation of accounting and analytical process
2.1. The systems approach to problems of accounting and analytical support strategic enterprise development
2.2. Project-oriented approach to the development of strategic account
2.3. Change Management and staff resistance to the reorganization process of the project accounting system
3. Information support strategic management of business processes
3.1. Features of accounting and analytical support in terms of logistics operation system of enterprise
3.2. Accounting and analytical support for strategic cost management
3.3. Methodological aspects of the introduction of information support logistics management


4. Organization of information support of the net-cluster strategy development
4.1. The conceptual basis for the formation of industrial cluster strategy
4.2. Features of information provision in terms of the strategic partnership enterprises
4.3. The organization of innovative knowledge in the process of inte-graceful enterprise development

Conclusion
Literature
Applications